About Us | Cost Effective Ultrasonic Dry Cleaning
We offer quick turnaround
We are better for the environment
We offer competitive pricing
We specialize in both filter and auxilliary parts cleaning services. Our staff has over 30 years' experience offering various ultrasonic dry cleaning techniques and solutions for a variety of different industries. We are highly trained and are known as a trusted, reliable services provider. We can help to save you time and money by minimizing the costs associated with having to purchase new filters and having to haul used filters to disposal facilities. Not only do the ultrasonic experts and Western Ultrasonics help to save you time and money, but we can also help your operation minimize its carbon footprint by reducing waste through recycling and reusing your newly cleaned filters.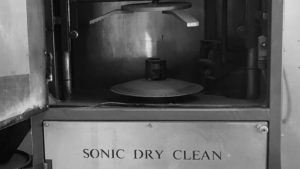 Our mission is to provide our clients with the highest level of professionalism and service taking a solution-based approach to everything that we do.
We provide premium service and quality cleaned products that are recognized as providing the best value, adding to our customers' bottom lines.
We take into account the environment in which we do business, community views and the common good of society by providing  safe and environmentally efficient services.